Spring Style Inspiration
Today, I'm sitting in a coffee shop watching the blaring sun outside the bright windows. It's 73F.. In March.. In Portland. Definitely not common enough to be consistent 70's weather, especially considering that two weeks ago we were having blizzard-like snow. But exciting because it means I can FINALLY put the thermal layers into storage until later in the year and start enjoying walking outside without a giant coat.
Spring is the best time in Portland. Everything comes to life. Especially the people. We've all been stuck inside, absorbing any warmth and light we can, and finally the sun is out and everyone is thriving. Spring makes me inspired, and I wanted to share with you some of the style inspiration I'm really feeling this Spring.
Stay tuned in April to read about some small brands whose new collections are perfect for Spring/Summer.
Here's what I've been wearing on these warmer days so far. Scroll to the bottom for some of my style inspiration.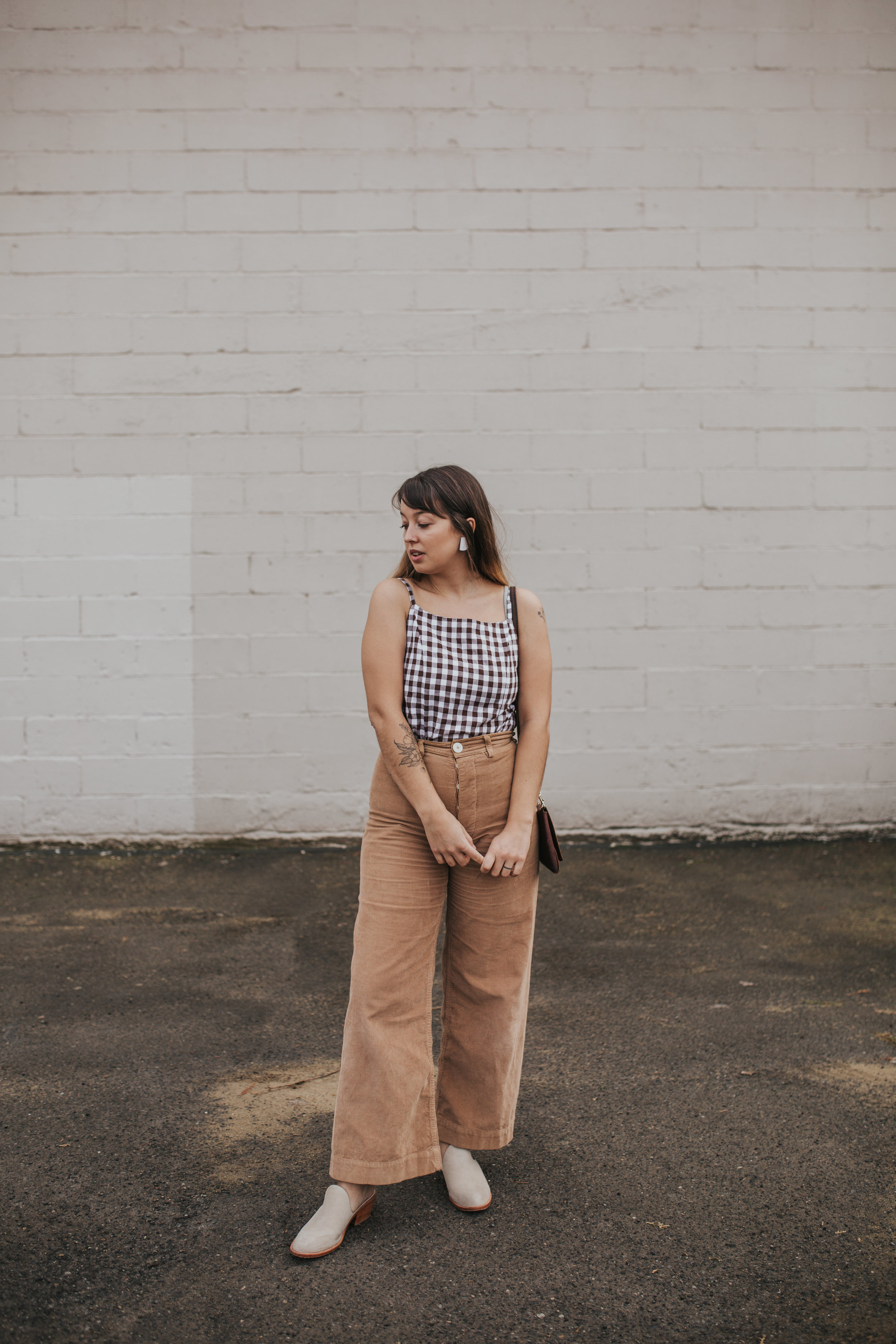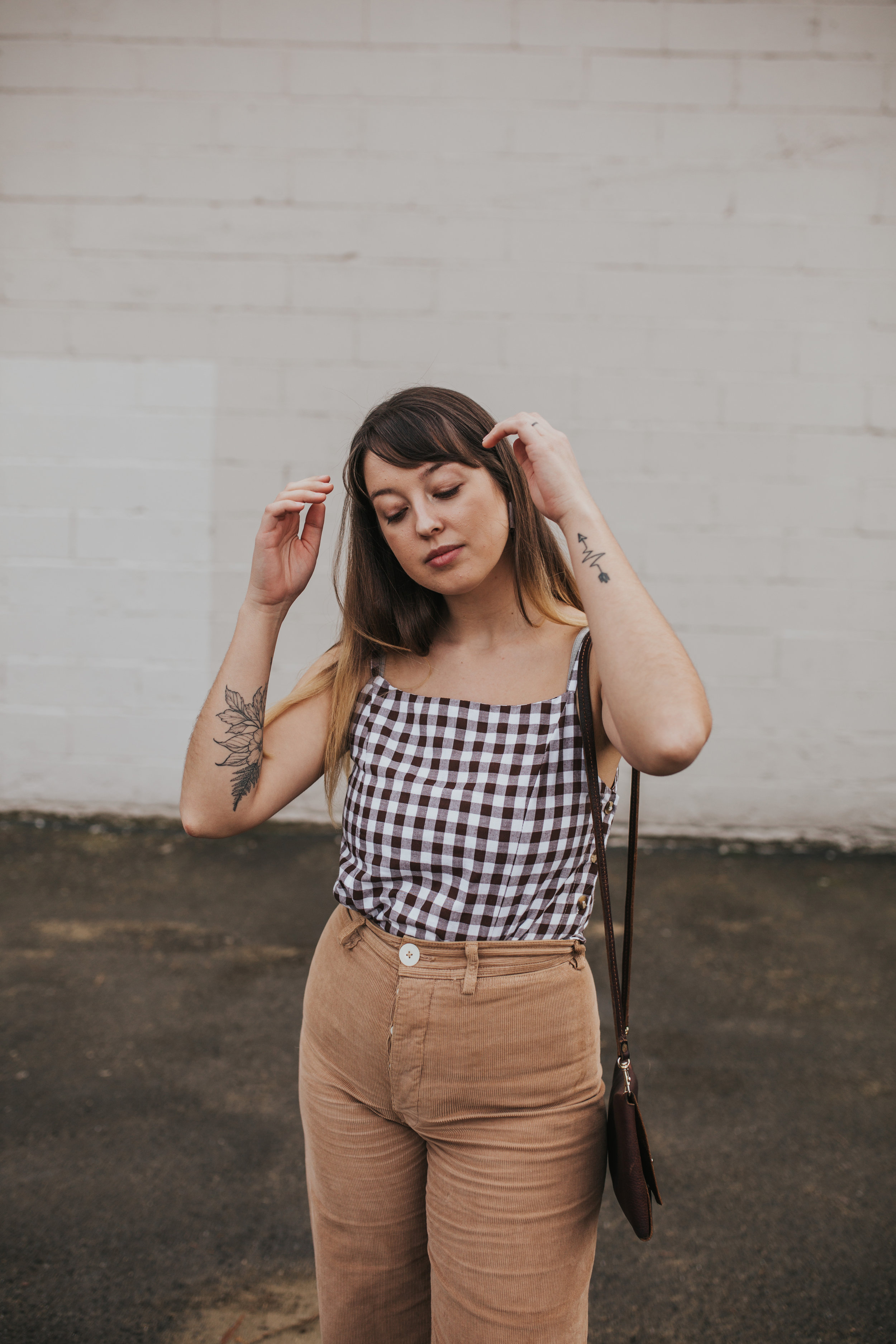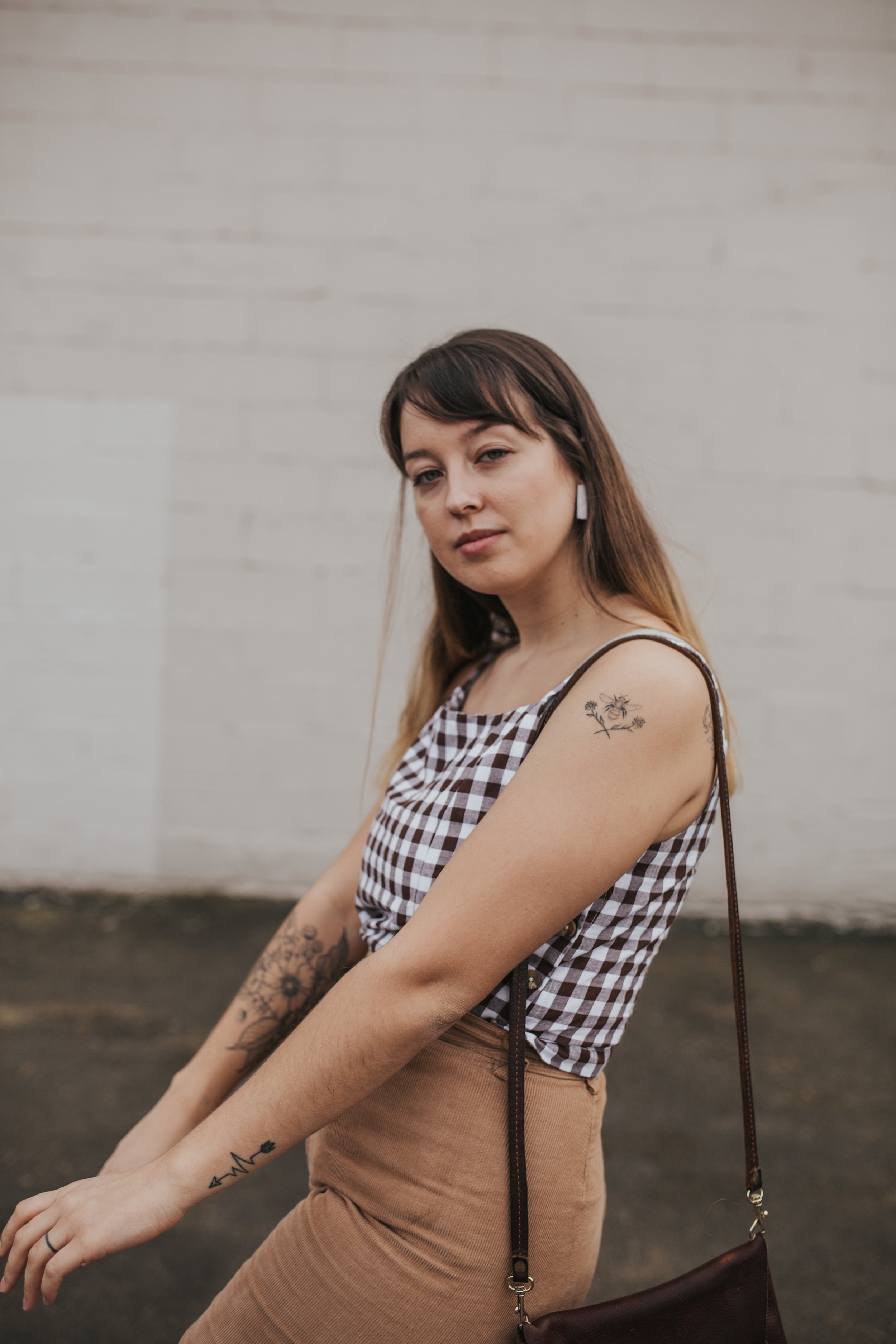 Wearing St Agni Top, Jesse Kamm pants and Fortress of Inca Michelle Mules. Bag is a custom addition to a piece from Last.
I love this look because it's easy to throw over a white knit cardigan or a white denim jacket to stay warmer when the wind cools down, or when heading out for the evening. Another great way to dress this outfit for a cooler spring day is adding a lightweight white turtleneck under the top.
This dress is my absolute favorite new piece. The linen makes for a gorgeous lightweight which is easy to dress up and down for any occasion or weather variants. Here I'm wearing the sleeved version of this dress in terracotta. Also wearing the Fortress of Inca Michelle's layered with this Levi's sherpa for warmth. This outfit is easy to throw a pair of socks on with for ankle warmth or a layer underneath the dress for an evening out.
INSPIRATION + STYLES I'LL BE LOOKING AT
How will you be styling this spring?